Chef Kiran Jethwa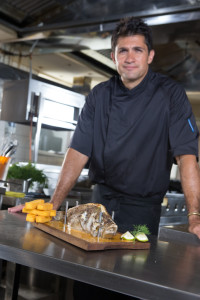 Kiran Jethwa  is a colorful and ambitious 3rd generation Kenyan born in Nairobi. He has an English mother and an Indian father and the influence of the 2 cultures in his life can be clearly seen in his cooking style.
Having completed a BSc in Hospitality management in Manchester, he then travelled all over the world, from the US, to Italy, France, South Africa, South East Asia, South & Central America and Australia to mould his professional abilities and broaden his palate. This combined with growing up in a house where food was the most important occasion, and coming from a family (Originally from Goa) who created fantastic dishes at simple mealtime have all contributed to his comprehensive knowledge of the culinary world.
He is the Chef and owner of one of Nairobi's premier restaurant companies, Seven Restaurants Ltd. This comprises of Seafood & Grill, and Seven Lounge & Grill. In a 4 year span the restaurants have become the most popular eating destinations for the cosmopolitan Kenyan capital .
Jethwa brings to the screen the unique ability to combine his natural culinary flare with his love for adventure. This was perfectly illustrated with the Launch of his exciting  Freshman debut TV show , 'Tales From The Bush Larder'  with Fox International. The award winning show  has successfully aired a three season run, set and shot  across the African continent and viewed in over 60 countries through Fox's vast platform headlining on Nat Geo People. The season  also aired in Africa on Zuku .
Tales from the Bush Larder 2 was awarded the prestigious "Best T.V Show" at the 2014 Kenyan Kalasha Awards.
His new series, 'The Fearless Chef' produced for Fox International Channels promises to pack a riveting punch as Kiran Jethwa traverses the globe showcasing fascinating Ingredients and extreme methods of Harvesting.
Kiran has also been recognized with a number of culinary awards:
2012: Finalist for Taste Chef of The Year
2013: Finalist Taste Chef of the Year
2013: Winner Taste Industry Champion
(The Highest Accolade in The Industry)
2013: Chefs Delight: Most Innovative Chef
2015: Finalist for Kalasha International Film and TV Festival Market Awards : Best Host in Tv
2015: Finalist for Kalasha International Film and TV Festival Market Awards : Best TV documentary
2016: Chef's Delight: Top Most Innovative Chef
2016: Best 'Signature' Seafood Cuisine Restaurant
2016: Best 'Signature' Steakhouse Restaurant
2016: Best Individual Restaurant, Chef and Restaurant Teams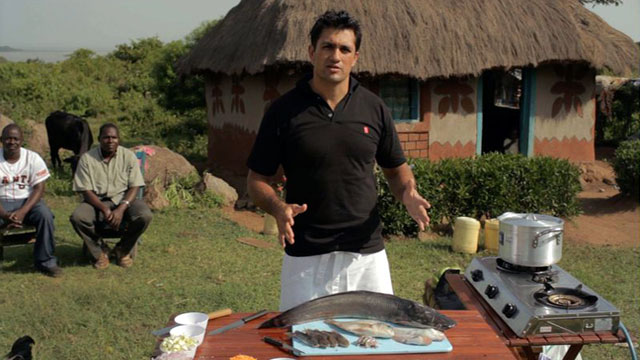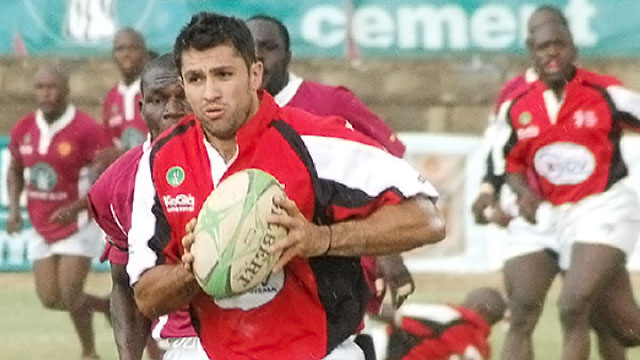 Kiran is an athletic and active personality and has spent any free time on the rugby field where he has several achievements under his belt, including several Full International caps for the Kenyan National Rugby team.